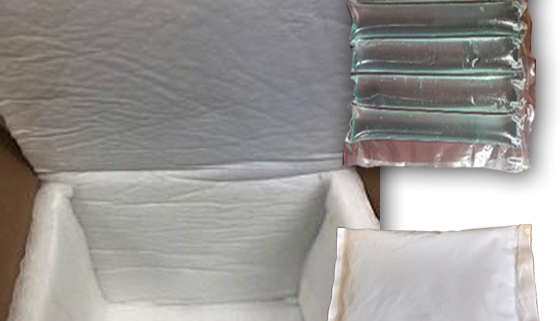 Packaging is an integral part of any product reaching a consumer. Pharmaceutical packaging suppliers particularly take care of the packaging of sensitive products. From life-saving medicines to health products, these items need utmost care when transporting to the consumer. There are several industry standards that packaging companies need to comply with. Here's why:
Importance of Packaging for the Pharmaceutical Industry
1. Safety of the Product
Safety and quality are essential when drugs and healthcare products are considered. The packaging material should serve as a barrier against moisture, gas, light, and other chemical pollutants. After all, even slight exposure to air can affect the product's physical, biological, and chemical components. Accordingly, pharma packaging solutions ensure the content within the packaging is kept secure from external environmental conditions.
2. Branding of the Company
Custom pharmaceutical packaging allows companies to market themselves in front of consumers. Consider Panadol. People can recognize the medicine even if nothing is mentioned on the packaging, just by looking at the color scheme and design. Accordingly, the packaging allows consumers to identify medicines or drugs and companies to market themselves while creating a long-lasting image in the minds of the customers.
3. Environment Safety
As awareness of the environment is increasing worldwide, it has become increasingly critical for all industries to ensure their processes do not negatively impact the environment. Proper and eco-friendly packaging allows companies to act consciously.
4. Shows the Quality of the Product
Proper packaging shows the quality of the product as well. If the packaging is safe and contains accurate information, customers will trust and buy the product. In other words, proper packaging adds to the integrity of the product and the brand, making it trustworthy in the market.
5. Compliance With Industry Standards
Pharmaceutical companies and pharmaceutical packaging suppliers must comply with local and international standards when packaging pharmaceutical items. For instance, in Europe, companies have to fulfill the standards laid down under the European Union Falsified Medicine Directive (EU FMD).
According to the directive, all the products must feature unique identifiers, so the products can be verified at the point of dispense. Similarly, the products in the United States must comply with the US Drug Supply Chain Security Act. There are specific regulations in Canada as well that companies need to follow. Accordingly, proper packaging allows companies to fulfill legal obligations and sell their products legally in the market.
Conclusion
Proper packaging ensures certain products like drugs and medicines are secured until customers open them. Packaging also allows companies to market themselves in the market while keeping the environment safe from pollutants. RipplePak offers some of the best packaging solutions for the pharmaceutical industry. Contact RipplePak today for your packaging needs!