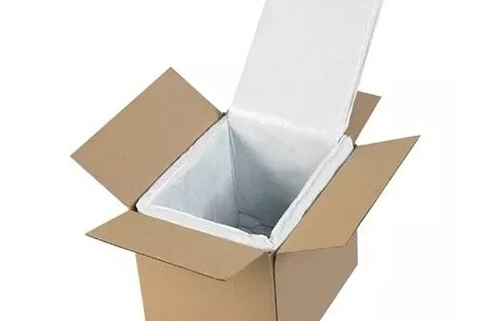 As a business, you know that first impressions are important. Your packaging is often the first thing customers see when they encounter your product, so it's vital that it sends the right message. But what exactly should your packaging convey? And how can you make sure it stands out from the rest? In this blog post, we'll explore the role of well-chosen packaging for businesses and offer some tips on how to make yours stand out from the crowd.
The Importance of First Impressions
First impressions are vital for customers, as packaging is used to clearly define the supplied product and create a certain image. Besides packaging supplies from warehouses and industrial packaging supplies, packaging also serves as a marketing tool and an integral part of the product cycle. By properly utilizing packaging materials such as packaging bags, corrugated boxes, and multiple layers of protective packaging, businesses can ensure that their customers receive an entirely positive experience right at first sight. As such, carefully selecting suitable packaging suppliers and materials is important when creating a positive first impression as it impacts consumer loyalty.
How Well-Chosen Packaging Can Make a Business Stand Out
Every business is looking for ways to stand out in their industry and instill customer loyalty. Well-chosen packaging can help a business reach those goals. Supplies like packaging are the basics of any functioning business so it's important to find reliable packaging companies. In Toronto, there are many great industrial packaging suppliers offering competitively priced packaging solutions catered to reach specific markets. Finding quality packaging supplies with an integrated approach towards innovation, technology and sustainability puts businesses at a competitive advantage that will carry over into increased customer loyalties and success.
The Different Types of Packaging
Packaging plays a critical role in any business, from medical packaging to industrial packaging supplies. RipplePak is known as one of the best packaging companies in Toronto as we offer a wide variety of packaging products and packaging supplies tailored to businesses' various needs. Depending on the business and product, packaging may need to differ in size, shape, materials and even design.
How to Choose The Right Packaging For Your Business
It's important to select packaging that is right for your unique business needs. Consider factors such as durability, weight requirements and cost when evaluating packaging materials before making a decision.
The first step to make a great impression is having high-quality packaging. The right type of packaging can make your business stand out from the rest. There are many different types of packaging available, so it's important to choose the one that's right for your product and your budget. If you need help choosing the right packaging for your business, contact RipplePak. We'll be happy to assist you in finding the perfect solution for your needs.