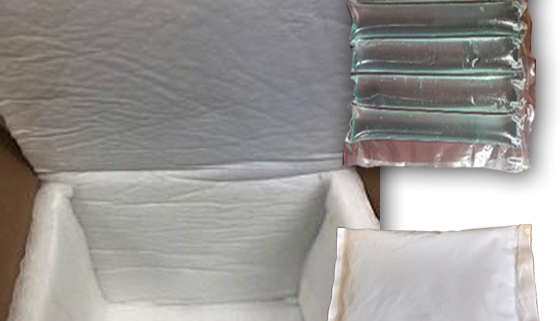 The packaging industry is under constant revolution. After all, different industries have different needs that are also changing. Today, the packaging is more than just a box or carton. Instead, industries now focus on getting safe, cost-effective, and customer-centric packages that can easily move across the supply chain. And the pharma industry is no exception, with many companies preferring custom pharmaceutical packaging. This blog discusses the role of packaging in the pharma supply chain in further detail.
Role of Packaging in the Pharma Supply Chain
1. It focuses on the needs throughout the supply chain process : The success of a company's supply chain process depends upon the success of its packaging. The packaging of the products needs to be connected with all the different steps and elements of a supply chain process, such as logistics, marketing, productions, and the overall external environment. For instance, when it comes to logistics, companies want the packaging to be easy in terms of handling, so it can transport the product efficiently from the factory to the customers. On the other hand, marketing usually prefers custom pharmaceutical packaging that reflects the company's needs and requirements. For production, packaging should be standardized in terms of size or color palette, so the overall cost of production can be reduced. Accordingly, good packaging focuses on the requirements of all the different departments involved in the supply chain.
2. It provides ways to trace and label the products : A pharmaceutical packaging manufacturer or pharmaceutical packaging supplier ensures that the packaging can help in tracking and labeling the products easily. After all, companies want to make sure that they track all the processes involved in the supply chain. In this way, many manufacturers enhance product traceability using technologies like barcode labels. This improves manufacturing and transportation processes accordingly.
3. It helps with improving customer satisfaction : The primary aim of the supply chain process is to ensure the customer remains satisfied with the company's overall service. However, various factors in the process can prevent customer satisfaction, for instance, if the product does not reach on time or the packaging is not as expected.
Therefore, one way to deal with such challenges is to optimize the packaging so that it is according to the needs of the customers. For instance, in the pharma industry, customers like knowing the details of the products right away. Therefore, the products should have all the information written on the packaging.
Conclusion
Proper packaging is essential for the success of a supply chain process. Learn more about the importance of good packaging in the pharma supply chain by visiting Ripplepak.