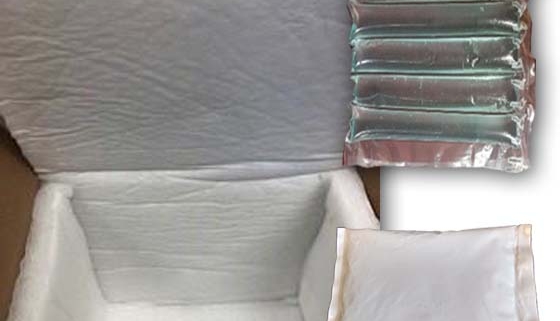 The Importance of Pharmaceutical Packaging for Product Success
In the healthcare industry, the success of a product—be it a drug, medical device, or even a dietary supplement—depends heavily on its packaging. Pharmaceutical packaging is designed to protect and preserve the quality of a product until it reaches the end user. It also serves to inform customers about important details such as dosage and usage instructions. Let's take a closer look at how
pharmaceutical packaging suppliers in the USA
impact the success of a product.
What Is Pharmaceutical Packaging?
Pharmaceutical packaging is the process of designing and manufacturing packages for drugs that are safe and attractive to consumers. Pharmaceuticals must be packaged in such a way as to protect them from contamination or damage due to changing temperatures or other environmental factors.
Why Is It Important?
A well-designed package can help increase customer satisfaction with a product. Poorly designed packages can lead to confusion about how to use a product or even make it difficult for consumers to open the package or access its contents. On the other hand, aesthetically pleasing packages can help draw customers' attention and encourage them to purchase the product. Additionally, good
pharmaceutical packaging solutions
also help reduce waste by making sure products are securely stored until they are used up by consumers.
The Role of Packaging in Pharmaceuticals
Pharmaceutical products must be stored and shipped safely, as they are delicate items that need specialized care. The packaging used should protect against environmental factors such as moisture, temperature changes, tampering, and other hazards. Packaging also plays an important role in how consumers perceive a product. Aesthetics can often define whether or not someone purchases a certain medication over another one, so it is essential that pharmaceutical companies have attractive packaging designs. These designs should be eye-catching while still being informative; they should clearly list all relevant information without overwhelming the customer with too much detail. Finally, cost is always a factor when it comes to designing and producing packages for pharmaceutical products. Companies must ensure that they are getting quality materials at an affordable price point because any additional costs could lead to lower profits on their end. Ensuring a balance between cost efficiency and quality assurance is crucial for pharma packaging manufacturers in the USA when creating packaging solutions for pharmaceutical companies.
In Conclusion
The packaging of pharmaceutical products plays an integral role in their success or failure on the market. From ensuring safety during transportation to providing attractive designs for customers, pharma companies need to pay close attention to their packaging choices if they want their products to succeed. With careful consideration of factors such as cost savings, safety measures, aesthetics, and labeling accuracy, pharma companies can maximize their chances of success by creating well-designed packages for their medications!
If you're looking for a reliable pharmaceutical packaging supplier in the USA, contact RipplePak today
. We have over 25 years of experience in the industry and are dedicated to providing our clients with high-quality packaging solutions.