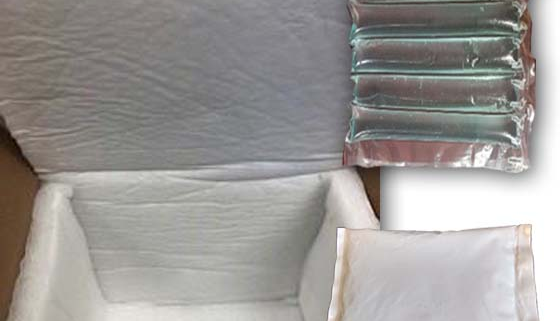 The Future of Pharmaceutical Packaging: Integrating Smart Technologies
As the pharmaceutical industry continues to evolve, so does the packaging that safeguards and delivers life-saving medications. Pharma packaging companies in the USA are at the forefront of integrating smart technologies to enhance efficiency, quality control, and patient safety. This transformation is revolutionizing the future of pharmaceutical packaging, offering innovative solutions that meet the evolving needs of the industry.
Automation: Ensuring Precise and Efficient Packaging Processes
Pharmaceutical packaging companies
are increasingly embracing automation to streamline and optimize packaging operations. By integrating robotic systems, intelligent conveyors, and automated inspection equipment, these companies can achieve greater precision and efficiency in packaging processes. Automation ensures accurate filling, labeling, and sealing of medications, reducing human errors and increasing productivity.
Connectivity: Empowering Supply Chain Visibility and Security
In the digital age, connectivity is a game-changer in pharmaceutical packaging. Smart technologies like RFID and IoT enable seamless communication and data exchange throughout the supply chain. RipplePak as one of the known
Pharmaceutical packaging suppliers in the USA
utilizes connected systems to track and trace products, ensuring transparency, combating counterfeiting, and enhancing security. Real-time monitoring of temperature, humidity, and location facilitates efficient inventory management and quality control.
Enhanced Patient Safety and Compliance
Smart technologies are transforming pharmaceutical packaging to prioritize patient safety and compliance. Advanced packaging solutions integrate sensors to monitor factors such as temperature, humidity, and tampering. These sensors ensure the integrity and quality of medications during storage and transportation, while also providing real-time alerts for potential risks. Such innovations foster patient trust and enhance medication adherence.
Sustainability: Striving for Eco-Friendly Solutions
Sustainability is a key focus in the future of pharmaceutical packaging.
Pharma packaging companies
are actively adopting environmentally friendly practices and materials. Biodegradable and recyclable packaging options are gaining popularity to reduce waste and minimize the environmental impact. Sustainable packaging solutions align with the industry's commitment to corporate social responsibility and contribute to a greener future.
In Conclusion
The future of pharmaceutical packaging lies in the integration of smart technologies. Pharma packaging companies in the USA, like RipplePak, are leading the way by embracing automation, connectivity, data analytics, and sustainability. These advancements ensure precise and efficient packaging processes, empower supply chain visibility, and improve patient safety. As the industry continues to evolve, the integration of smart technologies will drive innovation, delivering safer, more efficient, and environmentally friendly packaging solutions.