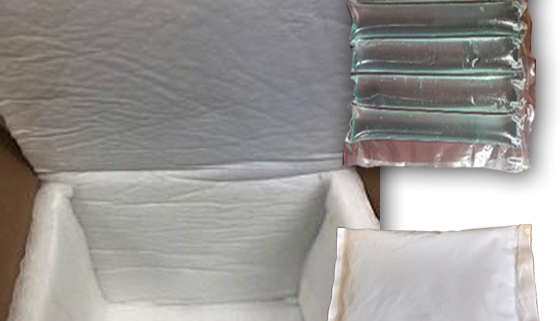 Role of Cold Chain Packaging in Biomedical Shipments
In the rapidly advancing world of healthcare, the transportation of biomedical products is a critical challenge.
Pharmaceutical packaging companies
have risen to the occasion, devising innovative solutions to safeguard life-saving drugs and vaccines during transit. Cold chain packaging, a standout among these solutions, plays a pivotal role in preserving the potency and efficacy of temperature-sensitive products. From vaccines to medications, cold chain packaging ensures that biomedical shipments maintain their integrity throughout the supply chain.
The Challenge of Temperature-Sensitive Biomedical Products
Medical breakthroughs have resulted in an increasing number of temperature-sensitive biomedical products, including vaccines, blood products, and certain medications. These products require stringent temperature controls to maintain their effectiveness and safety. The failure to preserve their integrity during transportation can lead to compromised potency and, in some cases, render the products completely ineffective. This is where pharmaceutical cold chain packaging comes to the rescue.
Understanding Cold Chain Packaging
Pharmaceutical cold chain packaging
refers to the specialized packaging solutions designed to maintain specific temperature ranges throughout the transportation process. These packages are equipped with advanced insulation materials and temperature-monitoring devices to ensure a controlled environment for biomedical products. They shield the products from extreme temperatures, such as heat or freezing, and prevent exposure to light and humidity, which can be detrimental to their stability.
Mitigating Supply Chain Risks
The complexity of the biomedical supply chain demands a robust and reliable packaging solution to minimize potential risks. Temperature deviations can occur at any point during transportation, from production to delivery, making the products susceptible to spoilage. Cold chain packaging acts as a protective barrier against external temperature fluctuations and provides a safety net in case of unforeseen delays or mishaps, ensuring that the products reach their destination in optimal condition.
Tailored Solutions for Diverse Needs
Medical packaging solutions
are not one-size-fits-all. The pharmaceutical industry recognizes the diversity of its products and the specific temperature requirements they demand. Cold chain packaging solutions are tailored to accommodate the unique needs of different biomedical products, be it frozen vaccines, refrigerated insulin, or ambient temperature medications. This customization guarantees that each product is transported under the ideal conditions for its preservation.
Sustainable Cold Chain Solutions
In recent years, there has been a growing concern about the environmental impact of packaging materials. To address this, many pharmaceutical packaging companies are investing in sustainable cold-chain solutions. These eco-friendly packages not only protect the products but also minimize their carbon footprint, contributing to a greener and more responsible pharmaceutical industry.
RipplePak
leads the way in sustainable cold chain solutions, preserving potency and minimizing environmental impact. As a trusted pharmaceutical packaging company, we ensure the safe delivery of life-saving products, contributing to a greener and more responsible healthcare industry.