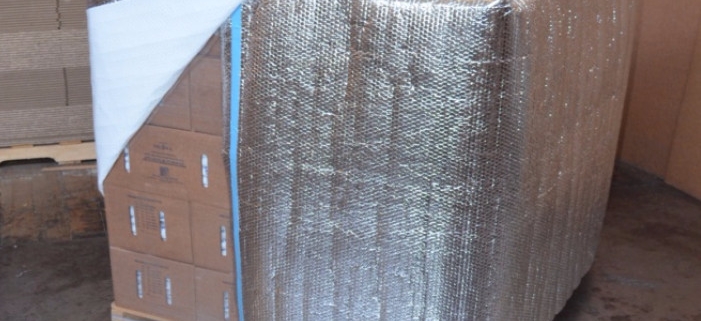 Investing in perishable goods can be a risky proposition, but with proper cold chain packaging supplies, you can protect your investment and keep your products fresh. Cold chain packaging is essential for businesses in the healthcare and medical industries, where temperature-sensitive products must be kept at specific temperatures to remain effective. By using the right packaging materials and techniques, you can ensure that your products maintain their quality from production through to delivery.
The Importance of Perishable Goods in the Supply Chain
Perishable goods are an important part of the supply chain, and their proper handling is crucial to maintain product freshness. Utilizing bubble foil insulation around perishable items and combining this with cold packs for shipping can help regulate the temperature during transit. Additionally, insulated bubble wrap acts as a secondary thermal barrier to protect cargo sensitive to variations in temperature between the shipper's location and the intended destination. By using these efficient shipping solutions, companies can reduce shrinkage while still ensuring their perishable inventory remains safe and fresh.
How to Keep Perishable Goods Fresh with Cold Chain Packaging
Keeping perishable goods safe and fresh is an important part of shipping, so using the right cold chain packaging is essential. Bubble foil insulation is a great way to create layers against temperature fluctuations, while insulated bubble wrap and cold packs can be used to ensure food stays at its proper temperature during transit. From seafood and medical supplies to dairy and even fruits and vegetables, bubble foil insulation can protect products from extreme hot or cold temperatures in a cost-effective manner when combined with cold packs for shipping. With bubble wrap, you don't have to worry about costly returns due to ruined goods—simply add it to your cargo package as an easy yet reliable solution.
The Benefits of Using Cold Chain Packaging Supplies
Cold chain packaging supplies are an essential tool for any business involved in cold chain shipping. Utilizing bubble foil insulation with pre-frozen cold packs for shipments can be the difference between having a product arrive in perfect condition and suffering losses due to freezing or melting. Insulated bubble wrap for shipping is also needed to keep packages at a consistent temperature, especially when stored outside. Cold chain packaging supplies readily available from many providers guarantee products can stay the ideal temperature all throughout transit. These highly reliable and efficient resources provide businesses with peace of mind knowing their products will sail through the chains of transport safe and sound.
In order to maintain perishable goods throughout the supply chain, it is essential to utilize cold chain packaging. Cold chain packaging supplies ensure that perishable goods remain fresh during transport and storage. There are many benefits of using cold chain packaging, including extending the shelf life of products, protecting against temperature fluctuations, and reducing food waste. When choosing cold chain packaging for your needs, it is important to select the right type of material and proper insulation. Tips for using cold chain packaging effectively include ensuring that the package is properly sealed and stored at the correct temperature. For more information about our cold chain packaging solutions, please contact RipplePak today.