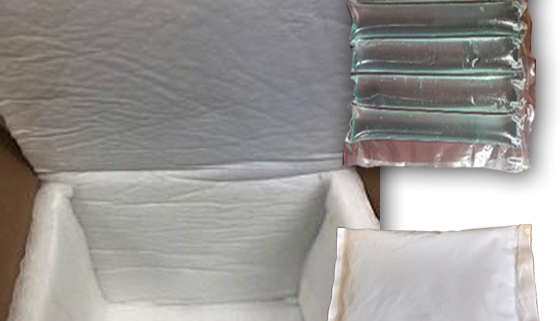 Packaging Matters: How It Influences the Pharmaceutical Industry?
The pharmaceutical industry is one of the most heavily regulated industries in the world, and packaging plays a critical role in ensuring the safety, efficacy, and quality of pharmaceutical products. In fact, packaging is one of the most important factors to consider when it comes to drug delivery, storage, and transportation. In this blog, we will explore the role of packaging in the pharmaceutical industry, and how it influences the industry's overall success.
The Importance of Packaging in the Pharmaceutical Industry
Pharmaceutical packaging is a complex and dynamic process that requires careful consideration and attention to detail. It involves the design, development, testing, and manufacturing of packaging materials and components that are safe, effective, and compliant with regulatory requirements. The packaging must also provide protection from environmental factors such as moisture, light, and temperature, as well as physical and chemical damage. Packaging is also crucial for drug delivery, ensuring that the right dose of the medication is delivered to the right patient, at the right time. Proper packaging can also help to extend the shelf life of a product, which is especially important for drugs that have a short shelf life. Additionally, packaging plays a role in brand identity and differentiation, helping to set a product apart from competitors and attract customers.
Controlled Thermal Packaging
Temperature control is one of the most critical aspects of pharmaceutical packaging, especially for products that are sensitive to temperature changes. Controlled thermal packaging is a type of packaging that is designed to maintain a consistent temperature within a specific range, regardless of external temperature changes. This is accomplished through the use of insulation, refrigerants, and other specialized materials. Pharmaceutical companies rely on controlled thermal packaging to maintain the efficacy of temperature-sensitive products during shipping and storage. For example, vaccines, biologics, and other specialty pharmaceuticals require strict temperature controls to maintain their stability and effectiveness.
Pharma packaging manufacturers in the USA
offer a range of controlled thermal packaging solutions, including insulated shippers, cold chain packaging, and refrigerated containers.
Pharmaceutical Packaging Suppliers in the USA
The pharmaceutical packaging industry is a highly specialized field, and it requires the expertise of experienced and knowledgeable suppliers. Ripplepak offers a range of packaging solutions that are designed to meet the unique needs of the industry. These suppliers offer a range of packaging materials, including plastics, glass, and metal, as well as specialized components such as closures, seals, and labeling.
Ripplepak
is one of the leading
pharmaceutical packaging suppliers in the USA
who are also responsible for ensuring that their products meet all regulatory requirements, including those set forth by the FDA and other regulatory agencies. This includes compliance with standards for safety, efficacy, and quality, as well as environmental regulations.
Conclusion
In conclusion, packaging plays a critical role in the success of the pharmaceutical industry. It ensures the safety, efficacy, and quality of pharmaceutical products, while also providing protection from environmental factors and ensuring proper drug delivery.
Controlled thermal packaging
is especially important for temperature-sensitive products, while pharmaceutical packaging suppliers in the USA offer a range of solutions to meet the unique needs of the industry.
By working with experienced and knowledgeable suppliers, pharmaceutical companies can ensure that their packaging meets all regulatory requirements and contributes to the overall success of the industry
.