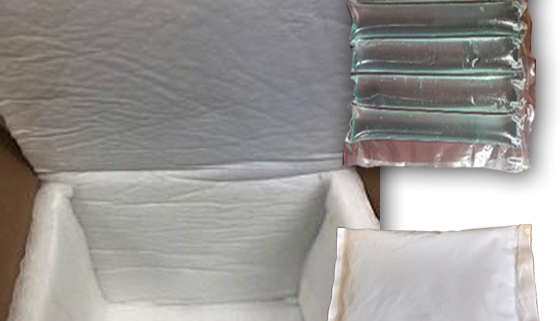 How to Resolve The Priority Issues of Cold Chain Packaging?
In the healthcare industry, product recalls and damaged goods are a serious issue. Medical facilities lose millions of dollars every year due to spoiled or unusable materials. To protect against these potential losses, many organizations are investing in cold chain packaging. Cold chain packaging is designed to keep products at a consistent temperature, whether it's frozen, refrigerated, or room temperature. However, with so many products on the market, it can be difficult to know which cold chain packaging option is right for your organization. In this blog post, we'll explore the priority issues you should consider when choosing a
pharmaceutical cold chain packaging
solution. With this information in hand, you'll be able to make an informed decision that will help keep your medical facility running smoothly.
The Benefits of Using Cold Chain Packaging
Cold chain pharmaceutical packaging is an invaluable asset in pharmaceutical supply chains, as it ensures product integrity and safety. By utilizing temperature controlled solutions, pharmaceutical products can remain at the ideal storage temperatures during transport and storage, ensuring quality remains intact right up to when the end-user receives it. Cold chain pharmaceutical packaging offers numerous benefits for pharmaceutical companies, from maintaining product quality and protecting sensitive drugs from environmental degradation, to providing data logging solutions for saleable tracking of product condition. With a variety of
pharmaceutical packaging products
available to ensure optimal compatibility with specific drugs or substances, investing in cold chain pharmaceutical packaging solutions guarantees top-tiered care for both companies and customers alike.
The Future of Cold Chain Packaging
Cold chain pharmaceutical packaging is changing the pharmaceutical industry – pharmaceutical products increasingly require temperature controlled storage and transportation. Temperature variations can cause pharmaceutical products to spoil, become unsafe, and the effects are felt worldwide. With an increasing awareness of the need to prioritize pharmaceutical product safety, innovative
temperature controlled packaging solutions
have emerged in order to keep pharmaceuticals safe and consistent. Cold chain pharmaceutical packaging providers are continuously developing their existing product portfolio, as well as crafting new pharmaceutical packaging products for a range of specialized applications. While the current needs have been addressed with multiple temperature controlled solutions, there's always room for improvement as future innovations arise – from pharmaceutical products that maintain freshness over long distances to efficient packaging designs taking into account environmental consciousness. By watching this space closely, businesses can stay ahead of their competition while making sure they deliver high standard pharmaceutical products across all their customers. Maintaining a cold chain is critical for food and beverage companies, as it helps to preserve the quality and safety of products. Cold chain packaging can be expensive and challenging to implement, but there are many benefits that make it worth the investment. By working with a partner like us, you can overcome these challenges and take advantage of all the benefits that cold chain packaging has to offer. To learn more about how we can help you,
contact us
today.