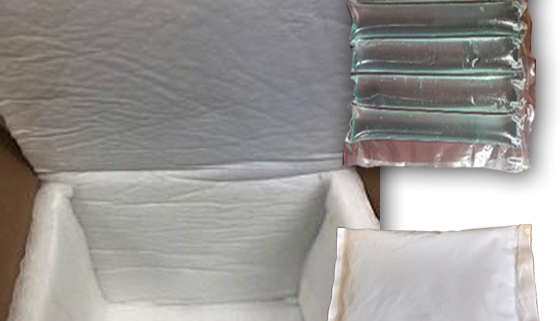 How to Ensure Safe Shipping with the Right Pharmaceutical Packaging?
The pharmaceutical industry is a trillion-dollar industry and is expected to grow in the coming years. Pharmaceutical packaging is a critical part of this industry, as it helps to protect sensitive medications from damage and contamination. There are a number of different
pharmaceutical packaging companies
that specialize in different types of packaging, from
pharmaceutical cold chain packaging
to more traditional pharmaceutical packaging. Pharmaceutical packaging suppliers work with these companies to provide them with the materials they need to produce high-quality packaging. As the pharmaceutical industry continues to grow, so too will the demand for pharmaceutical packaging.
Important Criteria For Choosing the Right Packaging For a Pharmaceutical Product
When it comes to pharmaceutical packaging, safety is always the top priority. Pharmaceutical products are subject to strict regulation, and any packaging must meet a high standard of quality in order to ensure patient safety. Security and tamper-resistance are also paramount considerations. Pharmaceutical products are often valuable, and so it is important to ensure that they cannot be easily opened or tampered with. As a result, many pharmaceutical companies work with specialized pharmaceutical packaging companies that can provide the necessary level of quality and security. These companies often have extensive experience in designing and manufacturing pharmaceutical cold chain packaging, which is essential for ensuring that products remain stable and potent during transport and storage. As a result, choosing the right pharmaceutical packaging supplier is essential for ensuring the safety and efficacy of pharmaceutical products.
Choosing the Right Packaging Can Help to Ensure the Safe Shipping of Your Pharmaceutical Products
When shipping pharmaceuticals, it's essential to choose the right packaging to ensure the safety of your products. Pharmaceutical packaging companies offer a variety of packaging options designed to protect pharmaceuticals during shipping and storage. Pharmaceutical cold chain packaging is specially designed to keep pharmaceuticals safe during transportation and storage under refrigerated or frozen conditions.
Pharmaceutical packaging suppliers
can help you choose the right packaging for your pharmaceutical products. By choosing the right packaging, you can help to ensure the safe shipping of your pharmaceutical products. Pharmaceuticals are a vital part of our society and the global market for these products is huge. The most important criteria for choosing the right packaging for your pharmaceutical product are safety, security, and tamper-resistance.
RipplePak has over 50 years of experience in designing and manufacturing high-quality pharmaceutical packaging that meets or exceeds industry standards
. We can work with you to choose the perfect packaging solution for your product so that you can be sure it arrives at its destination safely and securely. Contact us today to get started!