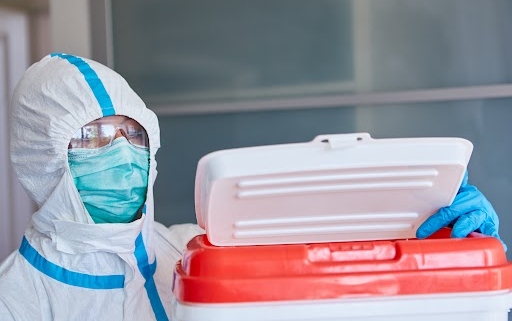 When it comes to organ transplantation, one of the most important factors is preserving the organs until they can be transplanted. This process, called organ preservation, is crucial for ensuring that the organs are healthy and viable for transplantation. However, there are many challenges and opportunities associated with organ preservation. In this blog post, we'll explore some of the key challenges and opportunities of organ preservation for transplantation. By understanding these factors, we can better optimize the organ transplant process and improve patient outcomes.
Organ Preservation For Transplantation And Its Challenges And Opportunities
Organ preservation for organ transplantation is a critical issue in healthcare today, as organ availability often cannot meet the demand. The development of organ preservation solutions has been a source of both challenges and opportunities. In organ preservation, human organ transport containers must be employed to preserve organ viability while providing the necessary environmental conditions, such as temperature and humidity levels. This technology presents both an opportunity for significant improvements in organ preservation techniques, as well as potential problems that need to be addressed. Furthermore, when assessing an organ preservation solution for a particular application, factors such as cost-effectiveness, portability and safety all need to be taken into consideration. Finding the right organ preservation solution is essential for maintaining organ viability during transport so that successful transplants can occur.
The Current State Of Organ Preservation Technology
Preserving organs for transplantation has come a long way since the early days of ice boxes and organ preservation solutions. Today, there are a number of organ transplant box suppliers in the USA that provide state of the art organ preservation technology. This technology can be used to preserve organs for up to 24 hours, making it possible to transport organs to transplant patients in a timely manner.
Considerations Involved In Organ Donation And Transplantation
Ethical considerations regarding human organ donation and transplantation are of paramount importance and must be taken into account when determining the distribution of organs. Issues such as informed consent, fairness of recipient selection, safety requirements and legal laws must be considered to ensure that every human organ is treated with the utmost respect. Additionally, reliable human organ transport containers must be used as they provide temperature controlled environments for organs during transportation over long distances and prevent them from any potential harm or damage. Companies such as Paramount Transportation Solutions offer specialty human organ transport containers, making them a particularly useful resource for hospitals looking for an organ transplant box supplier in the USA.
The Pros And Cons Of Organ Preservation For Transplantation
Advances in organ preservation provide surgeons with improved organ transplant outcomes. Utilizing organ preservation solutions decreases organ insult prior to transplant, increases the viability of an organ to survive its journey from donor to recipient, and keeps organ supply high enough to satisfy patient demand. This is achieved by utilizing a specialized organ transport container that helps keep organs safe during transportation. A qualified organ transplant box supplier in the USA can provide these organ transport containers, which are designed to protect and stabilize organs while in transit. The boxes make sure organs remain safe until they reach the destination. Ultimately, relying on organ preservation solutions allows for better quality of transplantation with reduced severity of rejection.
Organ preservation is a complex and critical process in organ transplantation. While there are many challenges associated with organ preservation, there are also opportunities to improve the process and optimize outcomes for patients. By understanding the key challenges and opportunities of organ preservation, we can take steps to improve the transplantation process and ensure better patient outcomes. If you would like to learn more about organ preservation solutions or discuss how we can help preserve the organs for transplantation, please contact us.