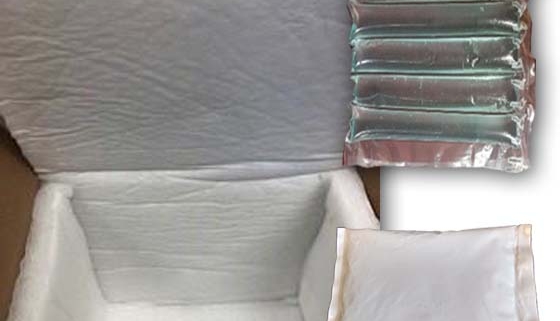 In the fast-paced world of pharmaceuticals, packaging plays a pivotal role in ensuring the safe and effective delivery of life-saving medications. Pharmaceutical packaging companies are at the forefront of developing innovative solutions that meet the stringent requirements of the industry.
In this blog post, we will explore how pharmaceutical packaging can go beyond its traditional role and contribute to building strong customer connections.
Ensuring Product Integrity: Temperature Controlled Packaging for Pharmaceuticals
In the pharmaceutical industry, maintaining the integrity of drugs is of utmost importance. Temperature-sensitive medications require special handling and storage to preserve their efficacy. Pharmaceutical packaging companies like Ripplepak understand the critical nature of temperature control and offer specialized solutions. Their advanced temperature-controlled packaging for pharmaceutical products ensures that medications remain within the required temperature range during transportation and storage, safeguarding their potency and effectiveness.
Safety and Security: Protecting Patients and Medications Alike
Pharma packaging manufacturers in the USA prioritize patient safety and the security of pharmaceutical products. With counterfeit drugs posing a significant threat to public health, robust packaging solutions are essential. Ripplepak employs cutting-edge technologies and materials to create tamper-evident packaging that protects medications from unauthorized access and tampering. By incorporating various features, and other security measures, RipplePak helps both healthcare professionals and patients.
Enhancing User Experience: Convenience and Accessibility
In addition to product safety, pharmaceutical packaging should also focus on enhancing the user experience. Ripplepak and other leading pharma packaging manufacturers understand the importance of user-friendly designs. Packaging that allows for easy access, clear instructions, and simplified dosing mechanisms can greatly improve patient compliance and medication adherence. By prioritizing convenience and accessibility, pharmaceutical packaging companies contribute to building stronger connections between patients, healthcare providers, and the medications they rely on.
Effective Branding and Patient Education
Pharmaceutical packaging is an excellent opportunity for companies to create brand recognition and establish an emotional connection with consumers. By utilizing high-quality packaging materials, incorporating visually appealing designs, and printing essential product information, pharmaceutical packaging companies can help pharmaceutical companies stand out in a crowded market. Packaging can be customized to reflect a brand's unique identity, instilling confidence in the product and the company behind it.
Moreover, pharmaceutical packaging serves as a platform for patient education. Clear and concise labeling, including dosage instructions, potential side effects, and storage guidelines, ensures that patients have the information they need to use medications safely and effectively. By providing such vital information, pharmaceutical packaging empowers patients to make informed decisions about their health, fostering a sense of trust and engagement.
In conclusion, pharmaceutical packaging companies play a vital role in the healthcare ecosystem, going beyond their traditional function to build strong connections with customers. Ripplepak, a prominent player among pharma packaging manufacturers in the USA, exemplifies this commitment through its temperature-controlled packaging for pharmaceutical products. By ensuring product integrity, prioritizing safety and security, enhancing user experience, and embracing sustainability, Ripplepak, and similar companies forge deeper connections between patients, healthcare providers, and the medications that improve lives.
To learn more about Ripplepak and its comprehensive range of pharmaceutical packaging solutions. Experience their dedication to quality, innovation, and customer satisfaction firsthand.